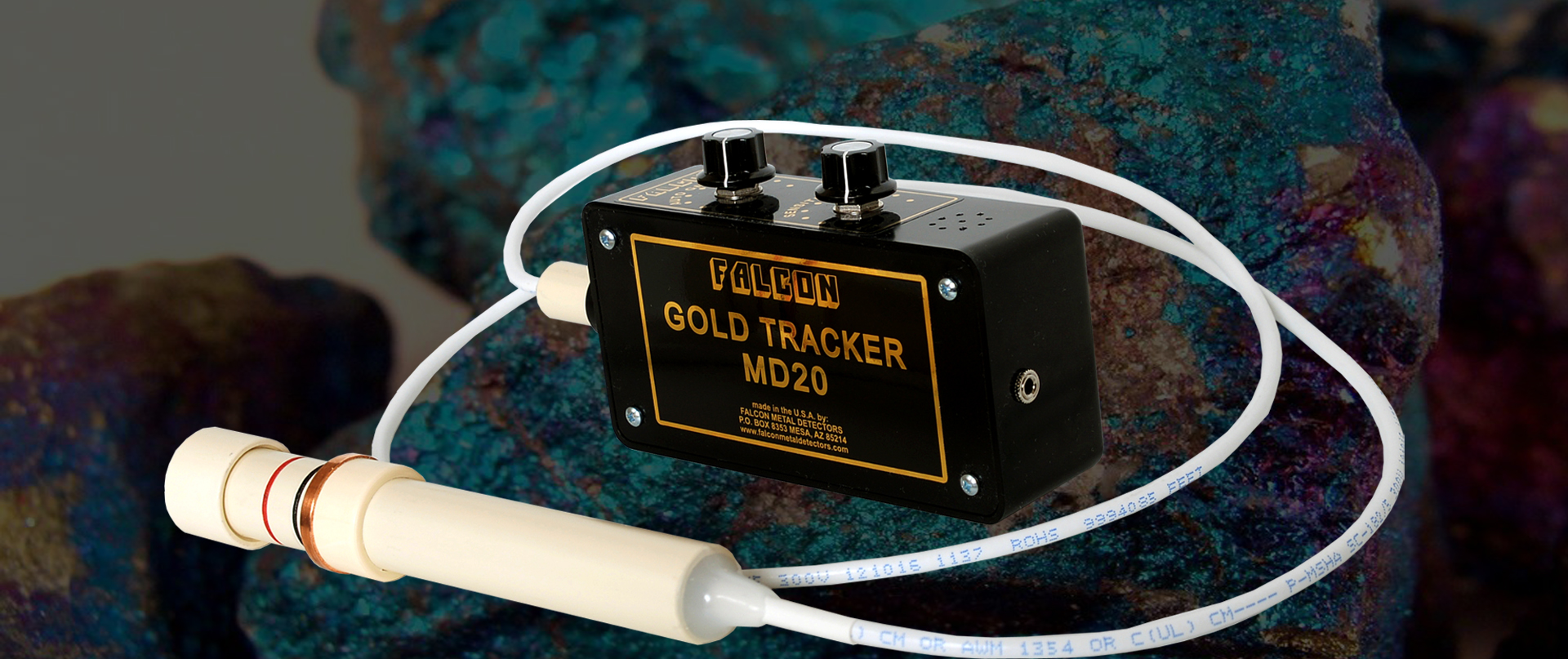 The Falcon MD20 is produced for the specific purpose of finding
ultra fine gold and gold bearing material.
The MD20, has become an industry standard for electronic probes of all kinds.
Its high frequency of 300 kHz and unique electronic design have given it excellent ability to
find super fine gold particles that other detectors and probes cannot find.
The Falcon can find particles of gold barely visible with the human eye.
The Falcon's superior ability to detect gold, silver, copper, platinum and other valuable metals in rock formations provide the prospector with a tool unavailable until now.

Historically, tailings piles were created by miners selecting good ore from
"worthless rocks" by sight alone. Millions of dollars of valuable ore were discarded
because the miner could not see the metal!!
Those metals are still lying in those tailings piles waiting for someone
with the electronic sight of a Falcon.
While designed with the gold prospector in mind, the Falcon has found
many other metal detecting uses, such as:
Hobby

– Pinpointing coins and jewelry without touching them

Medical

– Locating metal fragments in the body

Construction

– Locating covered up nail heads

Food Service

– Scanning for metal fragments

Wood Working

– Finding metals before damaging blades

Evidence Recovery

- Great for finding bullets and lead & steel shot

Many others where small metal pieces need to be detected
WE ALSO STOCK FALCON HOLSTERS, EXTENSION POLES,
HEADPHONES, FINISHING PANS!